Evs in Alvesta, Sweden
Where?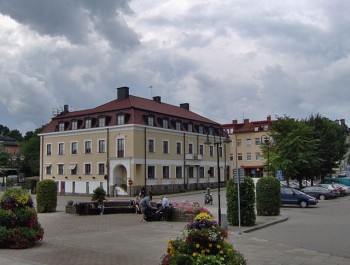 Alvesta, Sweden
Project dates
From February 2018 until February 2019
Tasks
The volunteer will be part of the team which is going to help in maintenance the old train station. The Train station of Alvesta is an historical building partly managed by the municipality which organizes exhibitions in cooperation with local organizations, studios and schools. The second floor of the station is therefore used for art and culture goals: the old waiting room is used as an exhibition hall and holds temporary exhibitions open to the public; the old restaurant of the station is used by an antiquarium, managed by a local association. The exhibition hall exists to promote and show the municipality`s history, culture, landscape, inhabitants and local organizations to its visitors.
Application deadline
20.10.2017.
More information about the project
https://europa.eu/youth/volunteering/project/547_en
How to apply?
Send your CV and motivational letter to alvesta@globalakronoberg.se and volunteers@smart-f.eu.  Write "Globala Kronoberg`s project" in the e-mail `s subject.
Don't forget to underline that SMART Foundation is your sending organization.